About Us
Quality Service
Established in 1999, we are a privately owned Australian family business that is fully Insured, Trade Licensed and WHS Certified with a proven track record that spans all of Sydney.
We believe that good communication with our clients plus our attitude towards doing the job properly, safely and efficiently means you will be more than happy with our service and will want us to come back each time.
We specialise in every aspect of on the roof work, no job too small or too large.
Our People
We are only as good as the people we Employ, so we employ the best!
We are only as good as the people we employ, so we only employ skilled professionals who can help us build strong relationships with our clients.
Our experienced team has all the necessary safety training and equipment to ensure we get the job done safely, efficiently and to a very high standard – and we leave no mess behind.
Work Health Safety
We pride ourselves on our WHS (OH&S) record that is second to none, based on safety and performance training that is ongoing for all our staff and which includes mandatory Work Cover inductions and Working At Height certification, as well as regular Safety Training Exercises.
Work Cover legislation requires that you provide a safe environment for us to work in – so please ask our team to quote on providing at least a minimum fall protection device or safety system.

Click here for an extract of the WHS ACT 2011 Update 6/12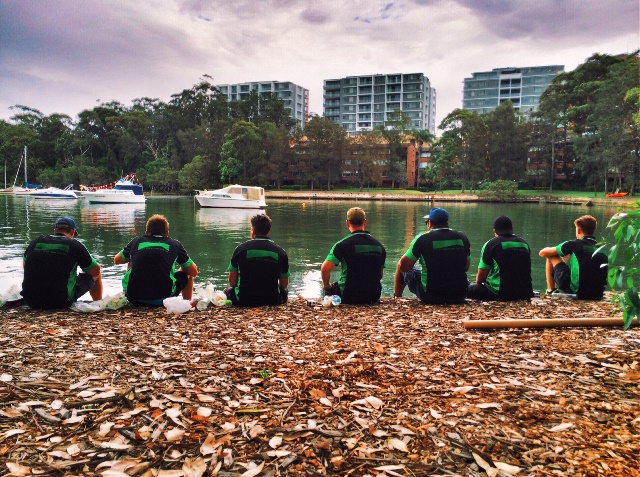 Some members of our team enjoying a well-deserved break at a job on the lower North Shore
Our Roof Maintenance Services