Services
At Sydney Roof and Gutter we do not use contractors and we will not send a salesman to your property. One of our employees will visit your property and listen to your needs. He will inspect the roof or problem and provide a report with digital photos of any issues that need to be addressed - with a fixed price quote. That means no nasty surprises at the end of the job!
Our years of experience in a wide range of roofing and gutter work translates into cost-effective solutions - not just quick fixes.
Leak Detection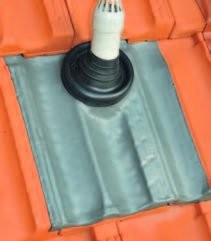 With our years of trade experience, our ability to find leaks means that we are able to find the real cause of the leak and address it effectively.
Value Added Service
Communication: We believe our customers, our suppliers and our staff are more important than we are. It is our responsibility to always keep you in the loop, whether that be confirming an appointment, phoning ahead to advise what time we will be on site, confirming that you have received your quotation or providing all of the necessary documentation without you having to ask for it. Whether you need Sydney gutter cleaning or roof replacement, we will let you know exactly how much each service will cost before we commence any works.
Our goal is for all our customers to be happy that they chose us to service their property
Consideration: We are obligated to show respect and consideration to all parties involved, the customer, the occupants or tenants, other personnel who must enter the work site while we are in attendance, the managers of the property, our staff or even other service providers that we are working along with.
All parties are equally important, therefore respect and consideration in our actions and speech are just as critical as the standard of our work.