Roof Replacement Sydney - Roof and Gutter Restoration
Because we cover all aspects of roofing and gutter work, we don't just install roofs and gutters, we clean and maintain them too, so we understand what will contribute to the best roof & gutter solutions for your specific property and area.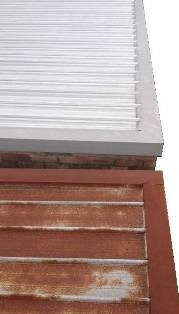 Our team's industry experience and skills will save you time and money both now and in the long term.
Once you have approved our quote and have provided us with a written work order, we will begin carrying out the work within one week. If a faster response is required please advise us so that we can endeavour to meet your schedule.
New Colorbond roof next to old rusted zinc roof >>
Roof Repair or Replacement?
Older gutters may simply need to be re-attached to the fascia, and their alignment adjusted to improve water flow to downpipes. We also burn out and reseal gutter joins to stop leaks. "We specialize in roof repairs to damaged or leaky roofs that have been poorly installed" - Dave
We can repair or replace gutters and fascia on residential homes, strata properties or large commercial or industrial buildings to any height using various means such as scissor lifts, cherry pickers or scaffolding.
Tile to Colorbond®?
Colorbond steel is a great, low maintenance Australian product. Many customers ask for their old tile roofs to be replaced with long-lasting Colorbond, and this can be done with little disruption. With new flashings and fascia boards, and a wide range of contemporary colours, Colorbond will modernize any roof and last for decades!
Roof Replacement Sydney
Want more information about Colorbond?
Click on the links below for facts and colours available:
Beautiful Gutters, Fascia and Down Pipes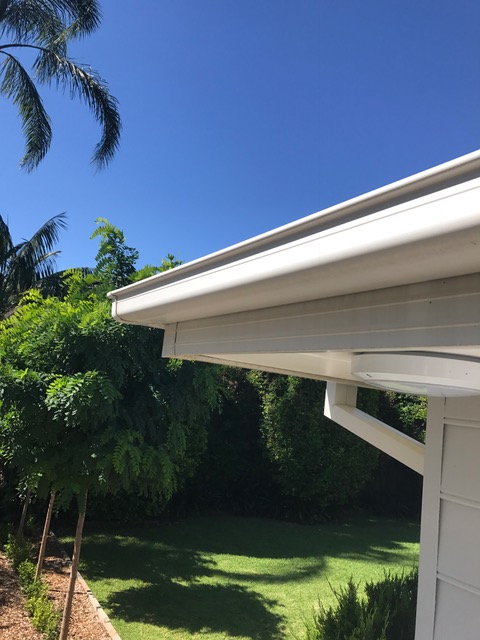 Whether you need roof cleaning, roof replacement or roof restoration, we are the team you can rely on. Call us today to discuss your project.